Kids are invited to enjoy their very own big night out with Event Cinemas at Robina!
Our little guests will enjoy a screening of this months film 'Wonderpark' parent free! But don't worry mum and dad, kids will remain in the care of our licensed care givers throughout the duration of the event, so you can go an enjoy a meal (and maybe a movie) at your favourite Promenade restaurant.
Kids will enjoy games and competitions before the movie (complete with prizes and giveaways) and will recieve hot chips, popcorn nuggets and juice to enjoy during the film.
Drop off and registration opens; 5.30pm
Screening commences; 6.30pm
Screening concludes; 8.00pm
Final collection; 8.30pm
This months screening is: Wonderpark (PG)
And download the registration form here which will need to be brought in on drop off.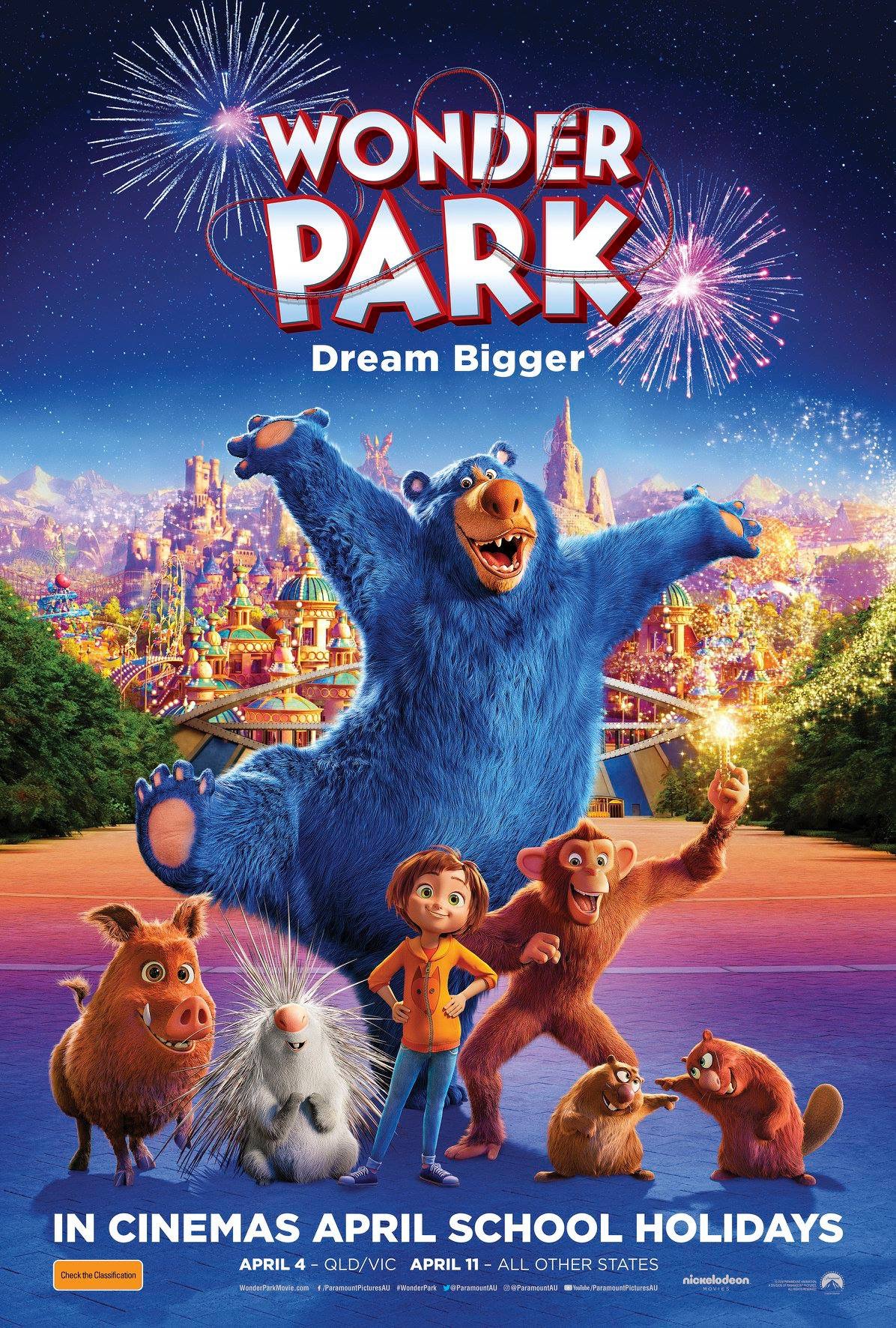 Synopsis: June, an optimistic, imaginative girl, discovers an incredible amusement park called Wonderland hidden in the woods. The park is full of fantastical rides and talking, funny animals - only the park is in disarray. June soon discovers the park came from her imagination and she's the only one who can fix it, so she bands together with the animals to save this magical place and bring back the wonder in Wonderland.
Next Kids Night Out Event | Saturday 31 August 2019
NEED TO KNOW
Attending children need to be a minimum 3 years of age in order to Stay'n Play.

Food Provided: Chicken Nuggets and Hot Chips with a beverage (juice).
Vegetarian, Gluten/Nut/Egg Free Option: Hot Chips with Water.
Popcorn can be purchased prior to check in.

We do not encourage children to bring along other food due to other children's allergies which will need to be monitored, however this is just encouraged and not a rule.

Guests are recommended to bring along their own water.

Toileting of children is provided throughout the movie. Parents please inform children that they only need to ask a friendly staff member if they need to go. They are more than happy to help.